April 15, 2016
This is a glimpse into our company culture. Here is the title slide to our Dev Lunch topic this Friday.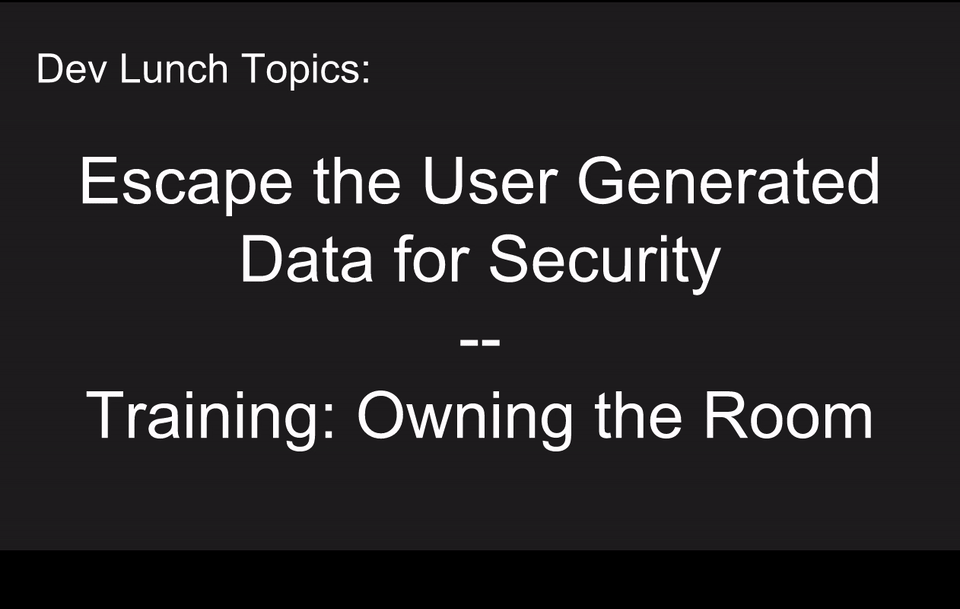 Normally one of our staff gives a presentation about a topic related to web development. This time, we decided to do a surprise team building exercise with our rendition of the popular real life game, Escape the Room.
Last year, we went to the official Escape the Room venue as an after work company field trip, but today a few of us (Jody, Steve, Jessica, and me) surprised everyone by staging our own version in our training room.
Everyone worked together to find clues, solve logic puzzles, and ultimately found the winning key to escape!