January 28, 2015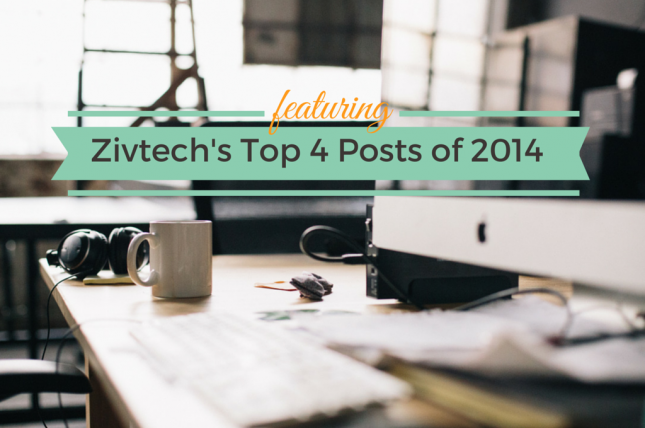 2014 was a great year for our team at Zivtech. We welcomed a handful of great new employees, held our first PhillyDevCamp, met some wonderful new clients, and launched some awesome websites. Amid all the happenings, we even managed to churn out a handful of blog posts. From Drupal tutorials to happenings in the design world, below is a roundup of the top 4 blog posts from 2014.
1. Binding Drupal data with AngularJS - A Step by Step Tutorial
AngularJS is a popular javascript framework backed by Google. This article will guide you through setting up a simple Angular app using data generated by Drupal.
2. Creating Parallax Scrolling with CSS
Here at Zivtech, we are obsessed with creating immersive experiences for mobile and the web using cutting-edge design and Open Source Software like Drupal and Angular.js. One of the web design techniques that we've had on our radar is Parallax Scrolling...
One of our top goals at Zivtech is to start a relationship with a new client early in their web development process so that we can work as a team with our clients to develop and produce the best work possible. There are, however, a few things every new client should have prepared before an initial call...
4. Web Accessibility and Drupal
With the advent of screen readers, many web users imagined web accessibility to be complete, but there is more to using the web than simply browsing.