Did you know Wawa is expanding to Florida? Neither did we until we attended Philadelphia Magazine's Thinkfest. 
Thinkfest brings the biggest names and companies in Philadelphia together under one roof for a full day of networking and speaker sessions. 
The event took place at the University of Pennsylvania Annenberg School for the Performing Arts. 
This year, speakers ranged from the CEO of Wawa, Chris Gheysens, to Pennsylvania Attorney General, Josh Shapiro, and rap artist turned activist, Meek Mill. 
The session topics were just as diverse as the speakers. We got an inside look at the Catholic Church scandal, discussed the future of Philly food, and asked ourselves if robots will eventually rule healthcare – spoiler alert: maybe. 
If you missed this year's event, or want to relive some of the best moments, the recaps of our favorite sessions are below.
Behind the Shorti: How Wawa Became a Philly Icon
If you're not familiar with Wawa, it's a family-owned company based out of Pennsylvania that has over eight hundred convenience stores and gas stations along the East Coast.
When moderator and entrepreneur, Anthony Bucci asked Wawa CEO, Chris Gheysnes if he could explain what Wawa is, he couldn't. Why? Because according to Gheysnes, Wawa is everything. 
It's a convenience store, gas station, neighborhood hangout, quick service eatery, and more. Even as it expands down the coast it takes a little Philly charm with it, refusing to call a sandwich anything other than what it is: a hoagie. 
Gheysnes also revealed that Wawa is working to integrate new technology into their stores to help create a unique experience for every customer. The company is also unveiling a new concept next year that Gheysnes referred to as being Wawa with a twist. 
Will Robots Rule Healthcare?
Speaking of new concepts, event sponsor, United Healthcare, shared some really interesting tech advancements occurring in the healthcare industry. 
Concepts like artificial intelligence and blockchain technology are being used to record and track your personal health data. This data can then be reviewed by your doctor in real-time to help personalize treatment and care. 
So, while you might not be able to lie to your doctor about how often you exercise anymore, your watch could tell you when your heart rate is too high and your car could warn you if you've been sitting too long.
The Future of Philly Food
The future of Philly food can't be discussed without including the names of the two men below.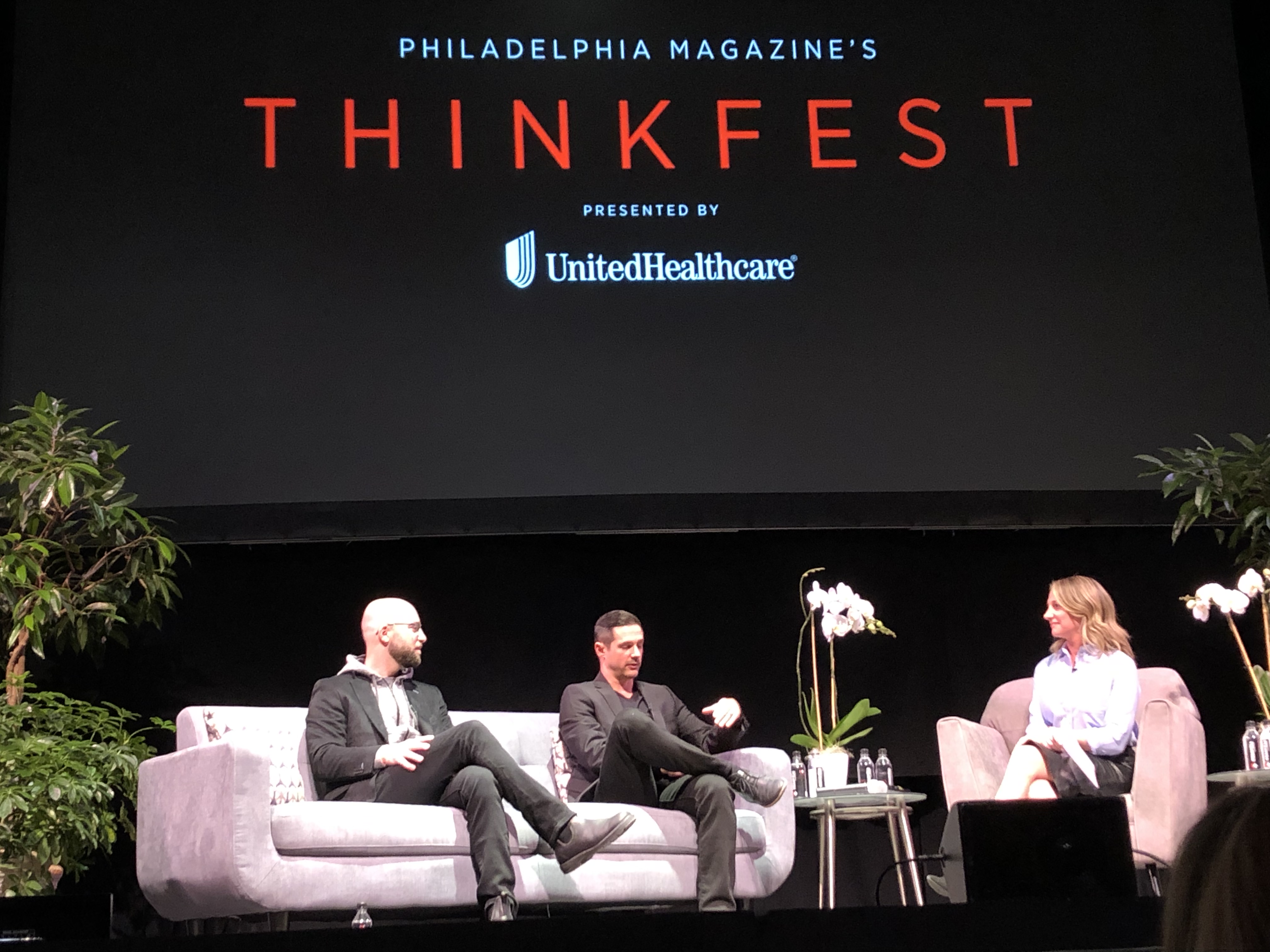 Chefs, Greg Vernick (left) and Nick Elmi (right) sat down with Ashley Primis (far right) to chat about their careers, new projects, and the Philly food scene. 
Vernick has recently partnered with Comcast and will open a restaurant in 2019 called Vernick Fish at the Four Seasons Hotel Philadelphia located in the new Comcast campus. While Elmi continues to focus on his three Philly based restaurants including, Laurel, which recently celebrated its five year anniversary. 
Vernick and Elmi both began their careers as independent chefs, and they both acknowledged that Philly's recent real estate upswing might be pushing independent chefs out of the city and inviting big-box chains to take their place.
One thing is for certain though, Philly is an authentic city, and according to Elmi, Philadelphians will always be able to bypass the giant chain restaurants to find the local gems.
Can Criminal Justice Be Social Justice? Reforming a Broken System
Finally, the day's events came to a close with a session led by Meek Mill and Michael Rubin about the current state of our region's justice system.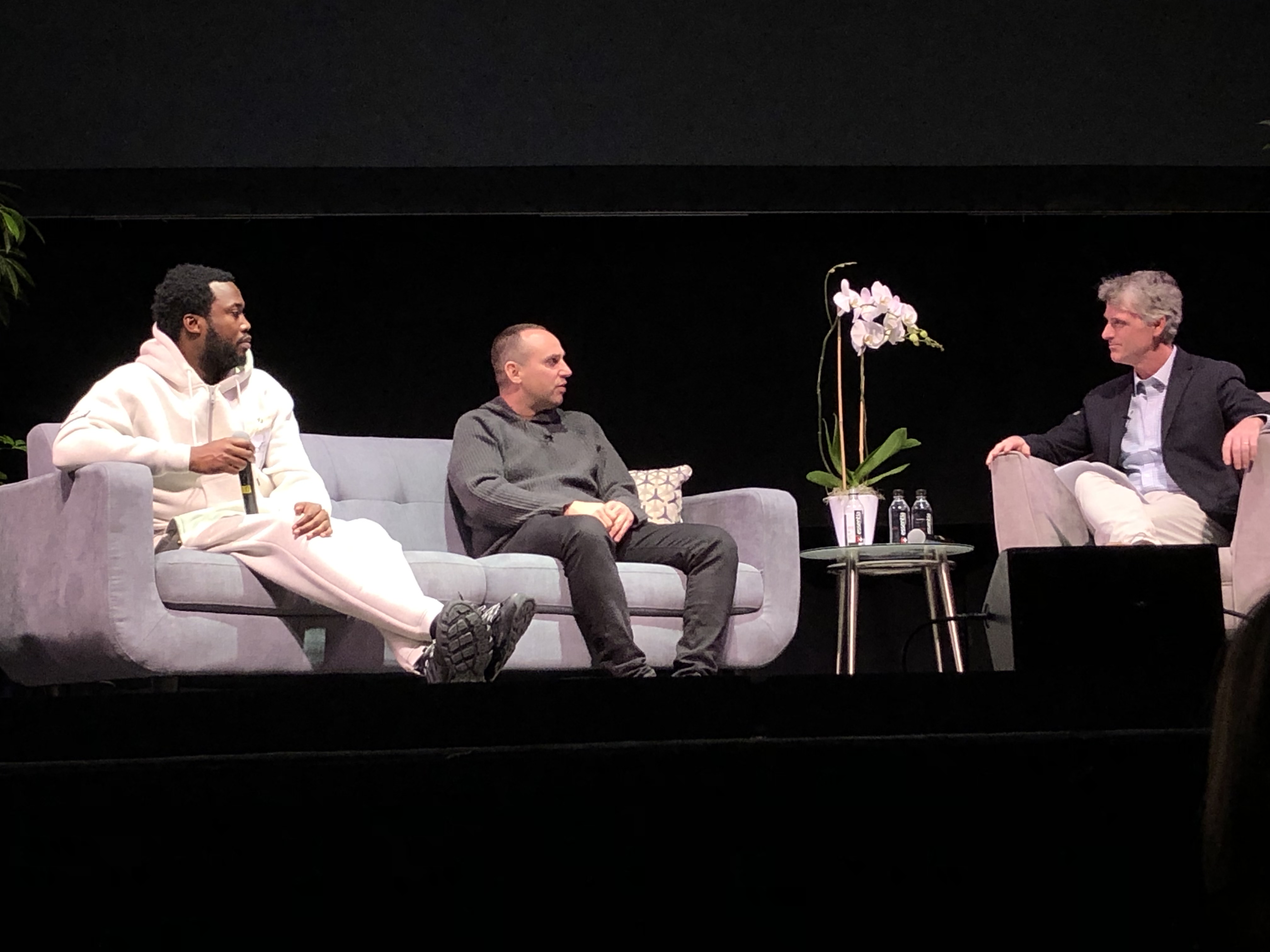 Meek spoke candidly about his experiences with the legal system, and Rubin explained how his friendship with Meek has opened his eyes to the injustices occurring every day across the country. 
Both Meek and Rubin explained that with the help of investors, entrepreneurs, and other individuals, they have raised upwards of fifty million dollars to start a foundation for criminal justice reform. They also revealed their major five-year plan to release one million people from the prison system. 
If it wasn't obvious, Philly is full of companies and creators who are doing great things to propel the city forward.  
Thinkfest was the perfect opportunity to engage with our city's thought leaders and get a better understanding of the direction local businesses and government agencies are moving in.
We can't wait until next year!