July 23, 2018
Keyword research can go a long way in boosting your organic search performance. It also helps inspire new ideas for fresh content on your website. The key to a good strategy is discovering your company's niche keywords - the ones that are less commonly used and easier to rank for. 
For example, a bakery will have a much more difficult time appearing in organic search results for the keyword "cupcakes" than they would for a keyword phrase like "vegan cupcakes in Philadelphia." These are commonly referred to as head terms and long-tail keywords, respectively. 
The first step in improving your keyword strategy is identifying your niche. What does your company offer that others don't, and what specific audience do you serve? To start, create a list of three to five specific things that your company offers. We'll use these later to flesh out lists of keyword groups. 
Now let's take a look at some free tools you can use to build your new keyword lists. 
Google Search Console 
Before you go on a new keyword hunt, it's beneficial to begin with an understanding of the search queries that currently drive organic traffic to your site. This is quick and easy if you have Google Search Console enabled on your website. If you don't have it set up yet, here's a tutorial on how to do so. If Search Console is connected to your Google Analytics account, you'll find search query information under Acquisition - Search Console - Queries. 
Look over the top ten to twenty queries. Some of them may surprise you. If some are relatively specific, you might consider adding them to your earlier list. Here are Zivtech's top ten queries. In looking at these, we might decide to dive deeper into website design problems, react recompose, or website documentation.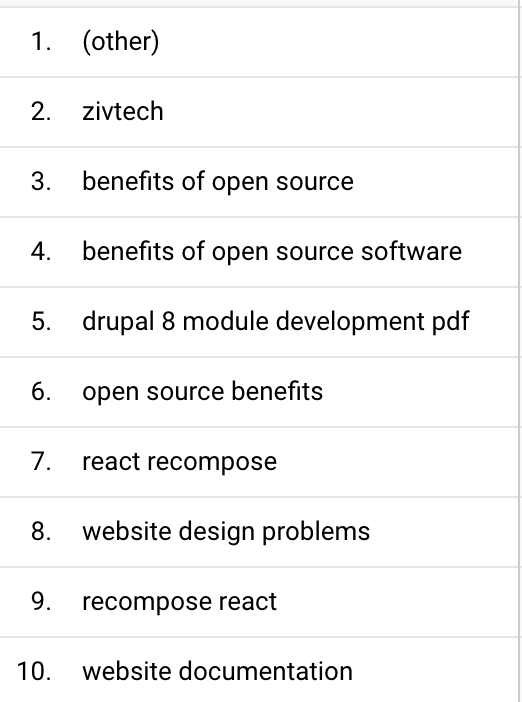 Google Trends
Google Trends will show you how popular certain search terms are, plus some related queries. This is a great way to discover what people are currently searching and how your business can join the conversation. This works best with broader terms, so you should try more general topics than those in your list from above. When I search for cupcakes, here are the top related queries.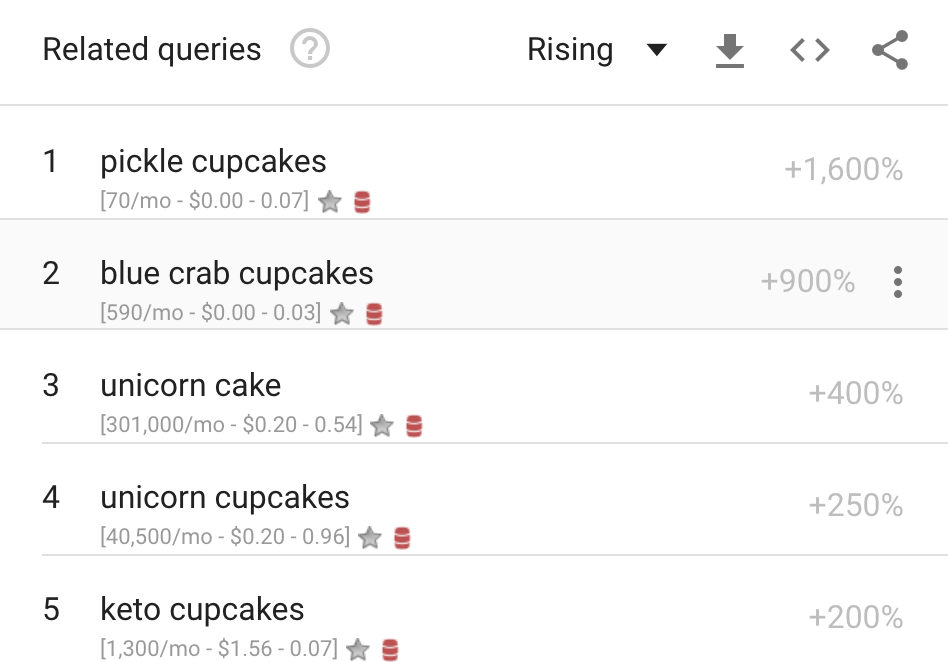 Pickle cupcakes sound pretty unappetizing, but they're trending right now. If I own a bakery, I might want to jump on the bandwagon and try to capitalize on this search term. Give the people what they want, even if what they want sounds questionable at best.
AdWords Keyword Planner 
This is where your niche list will come into play. You can use Google AdWords' Keyword Planner for keyword research even if you're not running an AdWords campaign. Here are some of the suggestions that I get when I search "vegan cupcakes in Philadelphia." These are all related long-tail keywords that I may want to consider adding to the content on my website. Search each of the niche phrases on your list to start building out a strong collection of keyword ideas.

Moz Keyword Explorer 
Moz offers a Keyword Explorer tool, but you're limited to ten searches a month on the free plan. This tool offers some data that the AdWords Keyword Planner doesn't.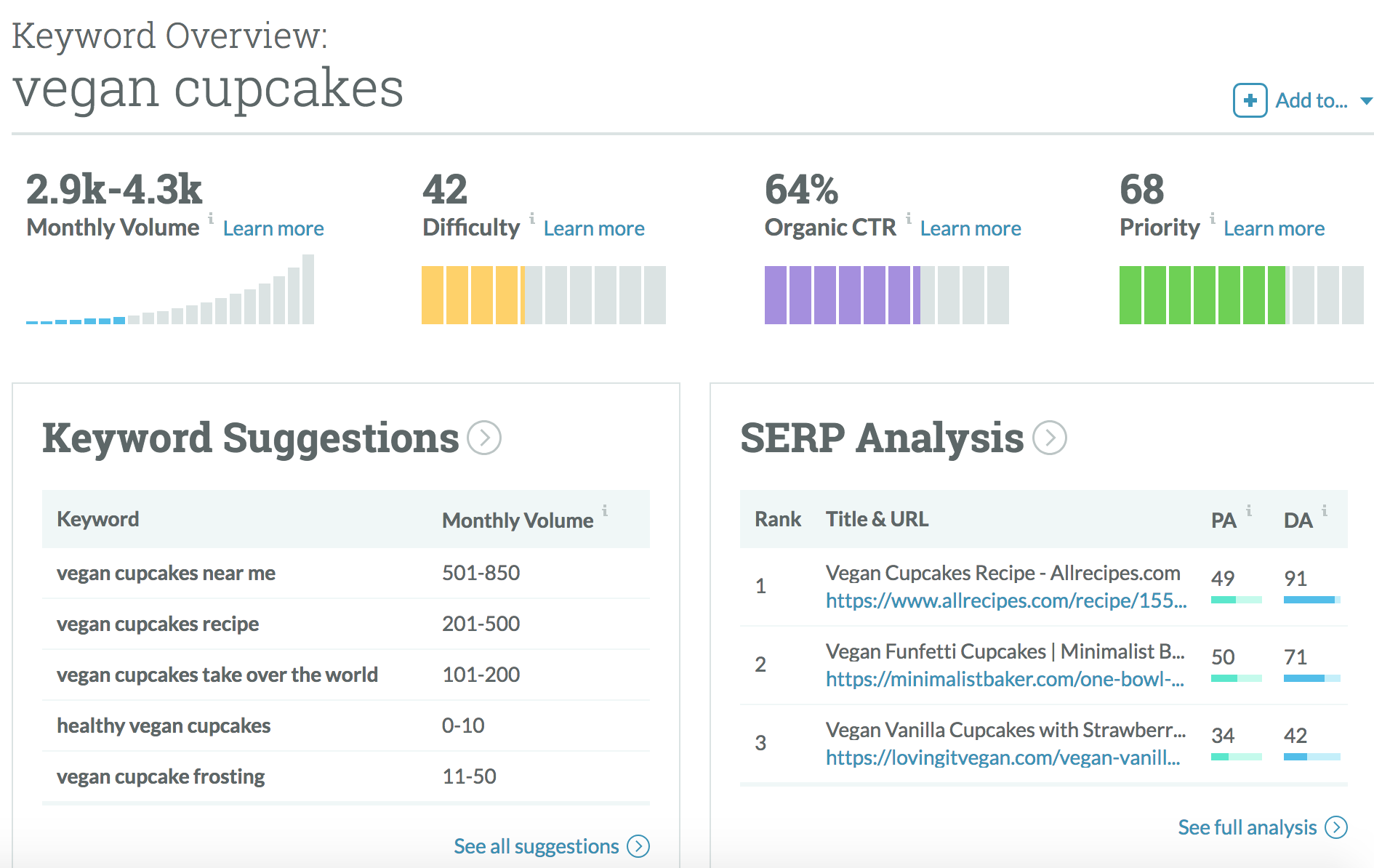 Clicking on "See all suggestions" under Keyword Suggestions will give you a lengthy list of options to choose from. The SERP Analysis will show you the top ten organic results on the first page. This is a great way to see what types of content you're competing with for certain search terms. 
These tools are a great place to start to discover new keywords for your site. Update your lists every few months to make sure you're staying on top of current search trends and refreshing your content.