Rutgers University | Center for State Health Policy
Extensive experience with university public health projects let Zivtech fulfill the iPHD Governing Board's requirements and deliver a successful promotional website.
The Center for State Health Policy (CSHP) at Rutgers University informs state health policy in New Jersey. In 2019, they needed a website to promote the Integrated Population Health Data (iPHD) project, a new initiative to collect health data from public institutions and share it with academic researchers. The site required a logo and design that reflected the branding and preferences of various stakeholders on the iPHD Governing Board, including both the New Jersey Department of Health and Rutgers University itself.
Zivtech was already on Rutgers's list of recommended vendors and the CSHP approached us because of our experience with similar university public health projects. "Zivtech had a leg up on understanding our audience," remarked Margaret Koller, CSHP Executive Director. The resulting website satisfied all parties and the CSHP hired Zivtech a second time to redesign their main website.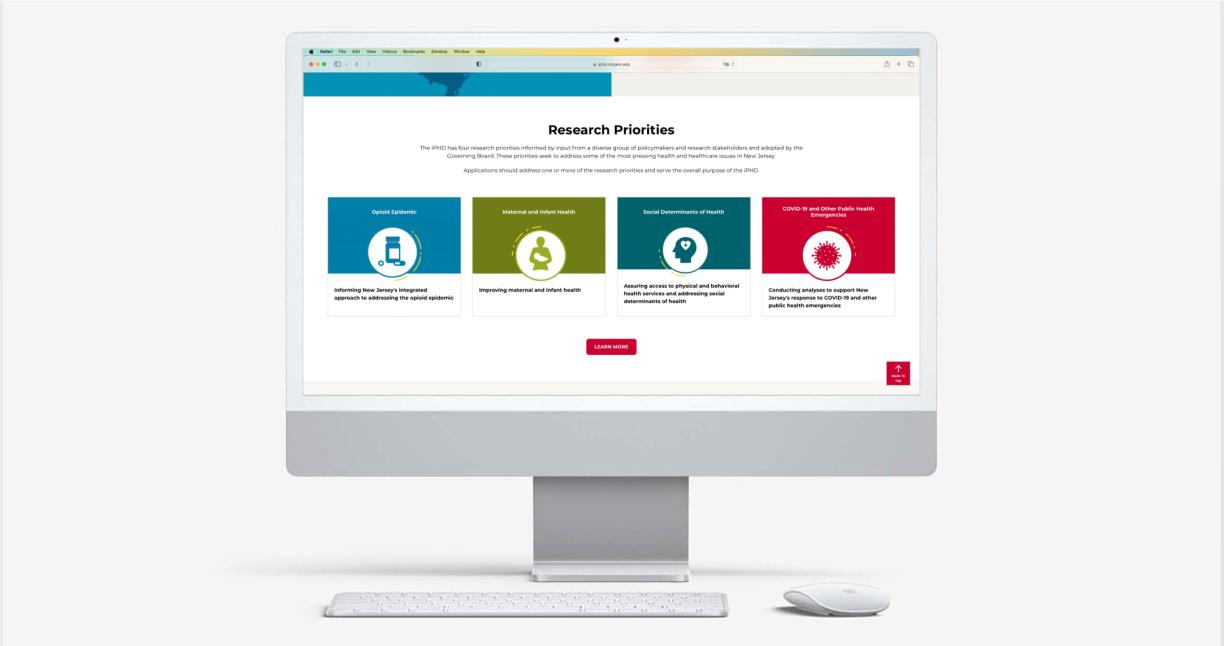 Communicating a new initiative to researchers
The Integrated Population Health Data (iPHD) Project was initiated by the New Jersey state legislature in 2016. The project focuses on linking administrative datasets relating to births, mortality, hospital discharges, COVID, and emergency medical service use. These datasets are often siloed within state agency, but are more valuable when taken together than in isolation. Combined, they can be used to identify population trends and individual- or community-level factors that affect the well-being of NJ residents.
Rutgers receives the datasets from the New Jersey Department of Health. External reviewers and the iPHD governing board then review research proposals to authorize the release of data to projects. iPHD ultimately aims to bring in datasets from other state agencies, in addition to the New Jersey Department of Health.
Once the project was established, a website was required to publicize it and provide an application portal for research teams. A major challenge in implementing the site was to incorporate the identities and interests of all stakeholders: Rutgers University Center for State Health Policy itself, as well as the iPHD Governing Board — which is in, but not of, the NJ Department of Health.
"All the board members had a strong interest in making sure that the communication tools were effective. The logo was a huge part of the identity," said Jolene Chou, Senior Research Analyst at the CSHP.
The CSHP needed an agency familiar with the structure and requirements of public health projects like iPHD.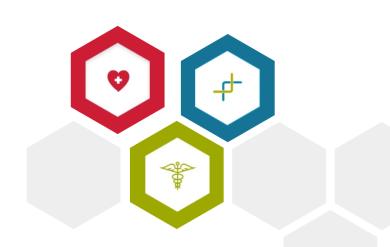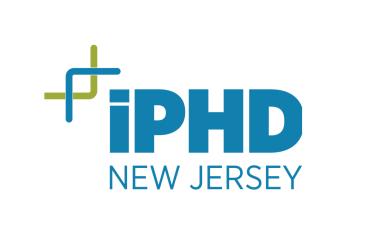 A strong record in public health communications
The CSHP sent out a request for proposals, and Zivtech's response stood out. Zivtech was also already on the Rutgers preferred vendor list, having been vetted as a reliable provider in the space. Zivtech's portfolio work impressed the CSHP team, along with our record working with Johns Hopkins University in Baltimore on similar projects.
Margaret Koller, CSHP Executive Director, noted that Zivtech's experience was an advantage: "They understand that we're not a private company. They understand the constraints of working with an academic organization. They understand what an academic or more research-oriented audience would look for, because they had that in mind from all the work they had done previously."
We have had an extraordinarily successful engagement with Zivtech. Their work is creative, organized and always timely. They are customer focused, professional, mission driven and exceptional project managers. This project was completed on time and on budget.

- Margaret Koller, Executive Director, Rutgers University 
Smooth collaboration with all stakeholders and flexibility when required
Zivtech listened to the requirements of the various parties involved in iPHD and presented a number of possible designs for the project logo and website, incorporating branding elements from both Rutgers and the Department of Health. We worked together with the iPHD team to prototype the optimal solution for all stakeholders.
Jolene Chou, Senior Research Analyst at the CSHP, described Zivtech project manager Mike Quinn as "tremendous": "He was able to be to be helpful, a lot of times without having to go back to the development or the technical team, and he was extremely responsive — a very pleasant, good listener." Chou also stressed Zivtech's ability to mediate between iPHD team members with varied backgrounds, including research, communications, and library science: "Mike was really good at being able to understand the different perspectives. It was a very helpful collaboration. We felt very supported."
While the collaboration with Zivtech was smooth, the iPHD project ran into complications with the COVID-19 pandemic. The New Jersey Department of Health needed to focus on the unraveling crisis and so placed the project on pause. Zivtech was able to be flexible when it came to rescheduling the work — as Jolene Chou remarked, "We were in pretty close communication with Zivtech to find the best point along the project to take a pause."
When work on iPHD resumed, the shape of the project had also changed as a result of the pandemic. A fourth research priority around public health emergencies and COVID was added. Again, Zivtech accommodated the changing project requirements and adapted the site design accordingly.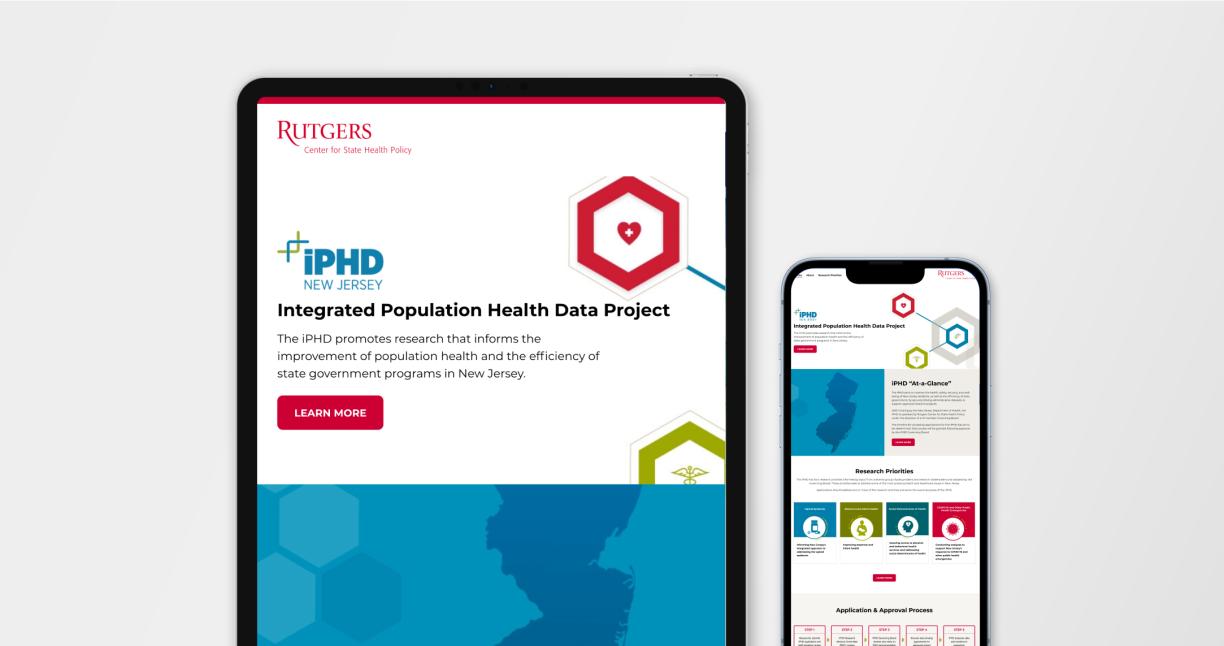 An attractive website lays the foundation for future collaboration
CSHP Executive Director Margaret Koller underlined the positive reception of Zivtech's work by both the CSHP and the iPHD board: "We were very satisfied. Our governing board was satisfied. We've been complimented on the crispness and the presentation of the site."
Senior Research Analyst Jolene Chou added: "Not only did Zivtech clearly work hard to understand what we wanted, but they were very responsive and very accommodating along the way."
So far, the iPHD site has received multiple applications, 11 of which have been approved. The CSHP anticipates further successful applications in the next cycle, and plans to expand the iPHD dataset corpus with emergency medical service data and figures from agencies besides the New Jersey Department of Health.
As testimony to a successful collaboration, the CSHP hired Zivtech a second time to redesign their main website.


Are you ready for a digital transformation that can elevate your organization's online presence? Start your digital transformation journey with us today by getting in touch HERE.