July 30, 2019
Last week a few members from the Zivtech team traveled to Bethesda, MD for Drupal GovCon 2019. Drupal GovCon brings together Drupal enthusiasts from all over the country for a three-day conference that focuses on how Drupal is being used or can be used, in the government space. 
This year, Zivtech sponsored, exhibited, and lead a session at the event! Our booth in the exhibit hall received a lot of valuable foot traffic and we enjoyed speaking to and networking with the other exhibitors and attendees.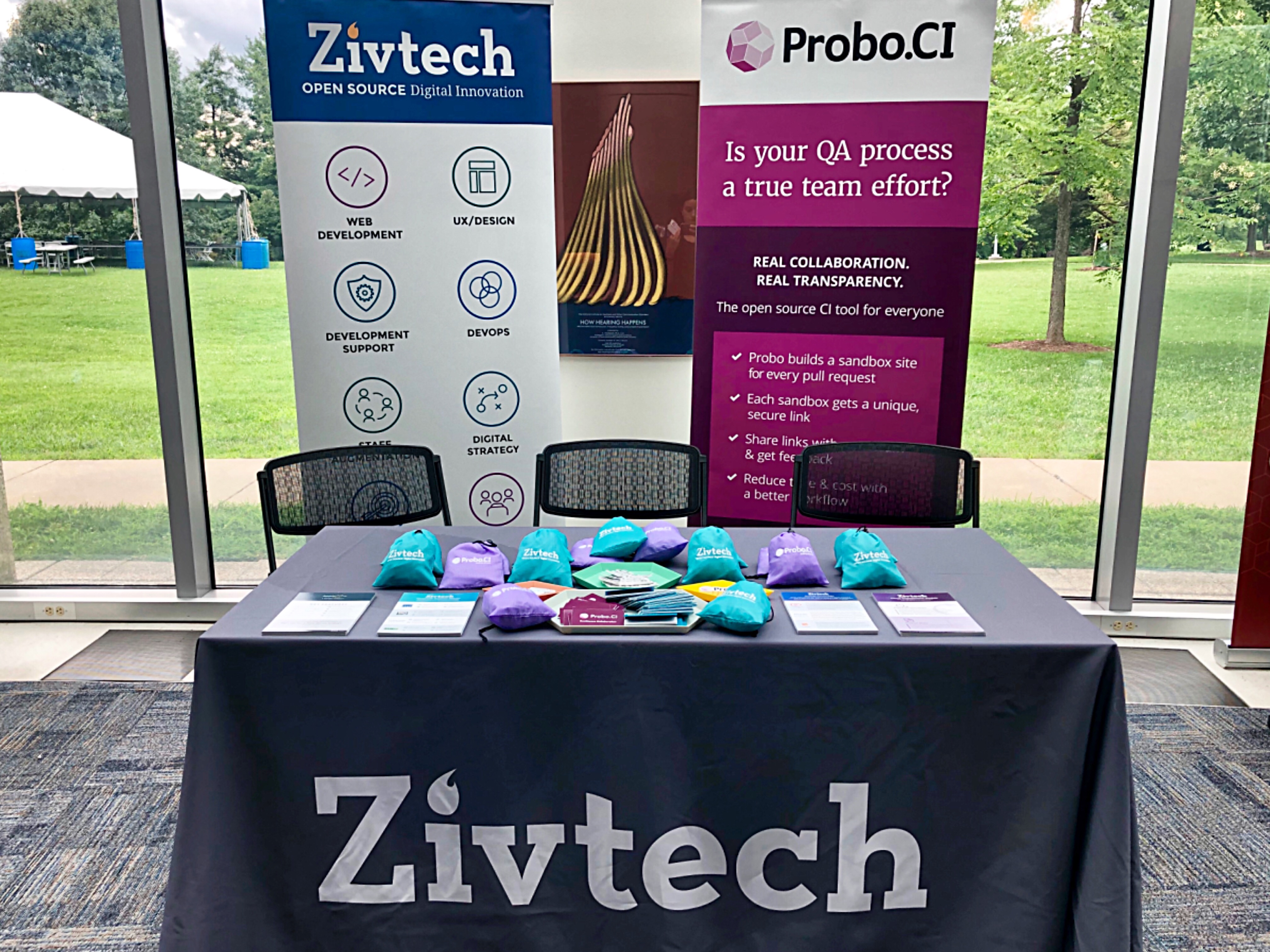 One of the major highlights from the event was the session our Senior Systems Engineer, Jason Moore hosted called "DevOps for Drupal and Other Web Applications." 
Jason's session explored DevOps techniques, tools, and best practices, and expanded on the DevOps philosophy, development workflows, and deployment processes. The session is best suited for those who are involved in the daily operations of managing servers and other infrastructures within their organization. 
However, the tools and techniques discussed in Jason's session will enhance anyone's knowledge of DevOps for Drupal regardless of your current skill set. 
You can watch Jason's full session below.
https://www.youtube.com/watch?v=zO2xKgceJ44&list=PLsGrHy_lmfhRYN52FUnBp…
Drupal GovCon 2019 was a great opportunity to network with our peers from the Drupal community and learn more about the Drupal-based projects occurring in the government sector. 
We're already looking forward to next year!