May 1, 2017
Last week our team hit the road and headed to Baltimore for DrupalCon. About twenty of our employees, from project managers to senior developers, made the trip to attend sessions and help represent Zivtech and Probo.CI at the exhibit hall.
We kicked off the conference on Monday with a DevOps training, led by VP of Engineering Howard, Senior Software Architect Laurence, and Systems Engineer Jason.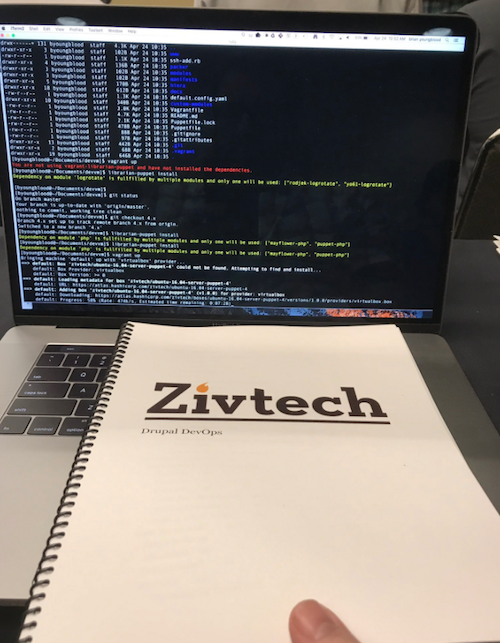 Howard led a great session, The Future of Monitoring is Now with Sensu, on Tuesday. If you missed it, you can watch it here.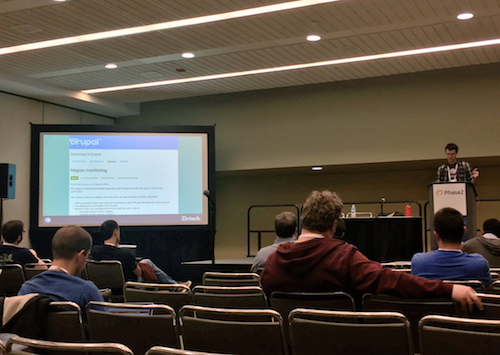 Meanwhile, in the exhibit hall, we came bearing special gifts for anyone who stopped by the booth to see a Probo demo. Fidget cubes are a delight for nail biters and thumb twiddlers everywhere.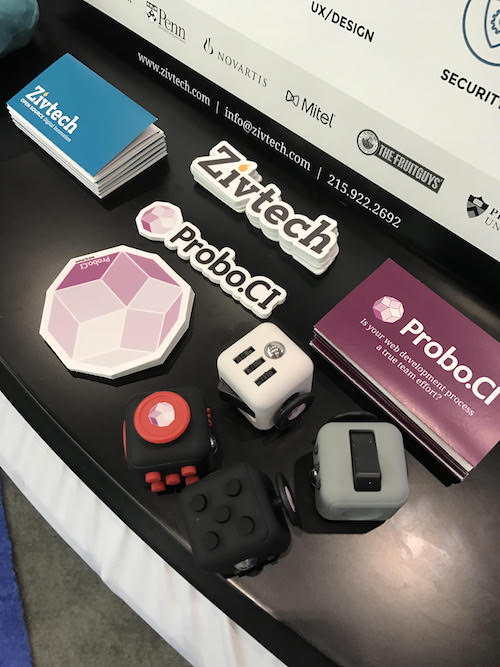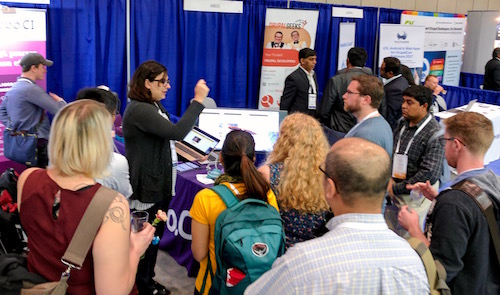 We wrapped up the conference on Friday with core code sprints.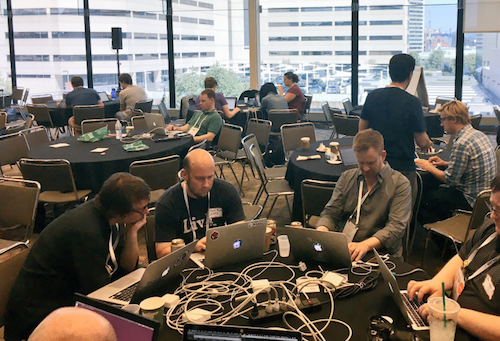 Whether this was their first DrupalCon or their tenth, our team felt that this year's conference had something for everyone.
Our Favorite Sessions
Here's a roundup of some of our favorite sessions from this year. Follow the links to see the recordings.
Better Agile Drupal Sprints: Leverage Jira for Good
Automatic Drupal Updates Using Visual Regression & Continuous Integration
Agile with a Lowercase 'a': The Art of Collaborative Project Management
Basic DevOps Skills: Where to Start and How to Learn
Project Management: The Musical!
Beyond Screen Readers: Diverse Accessibility Needs in Custom Themes
Our Key Takeaways
This is what some of our team members had to say about this year's DrupalCon.
"So how is DrupalCon for someone who recently switched positions and needs to learn a lot of information in a short amount of time? AWESOME. I really liked attending a couple of introductory sessions as well as sitting in a couple of talks beyond my skill to learn some lingo. In a few sessions, I had to announce that I was there to learn and didn't already have years of Drupal experience. Instead of being shunned as a n00b, people seemed to welcome a newcomer. I also enjoyed attending sessions where people found new and engaging ways to present information. I think attending at least one DrupalCon in your first few years should be an essential part of establishing your career path and getting to know the community." - Maddie
​"I noticed that there was a lot of focus on the user experience from a content editor's perspective, and how we can make that experience better. This is definitely something that we will continue to improve in our site builds." - Jason
"I saw that there was a lot of focus on twig and debugging. I think conferences like DrupalCon are also valuable to attend to make sure you're always using the best Drupal practices in general." - Alban​
"I really liked the session on accessibility. The speaker was very engaging and did a helpful demo of tools that a lot of us probably didn't know we had at our fingertips. It wasn't a typical accessibility talk and really sold why it's important in a larger sense. I left that one feeling inspired." - Jen
"Docker stuff." - Laurence (very verbose)