Last week, the Children's Hospital of Philadelphia (CHOP) Vaccine Makers Project (VMP) won a PR News Digital Award in the category "Redesign/Relaunch of Site." The awards gala honors the year's best and brightest campaigns across a variety of media.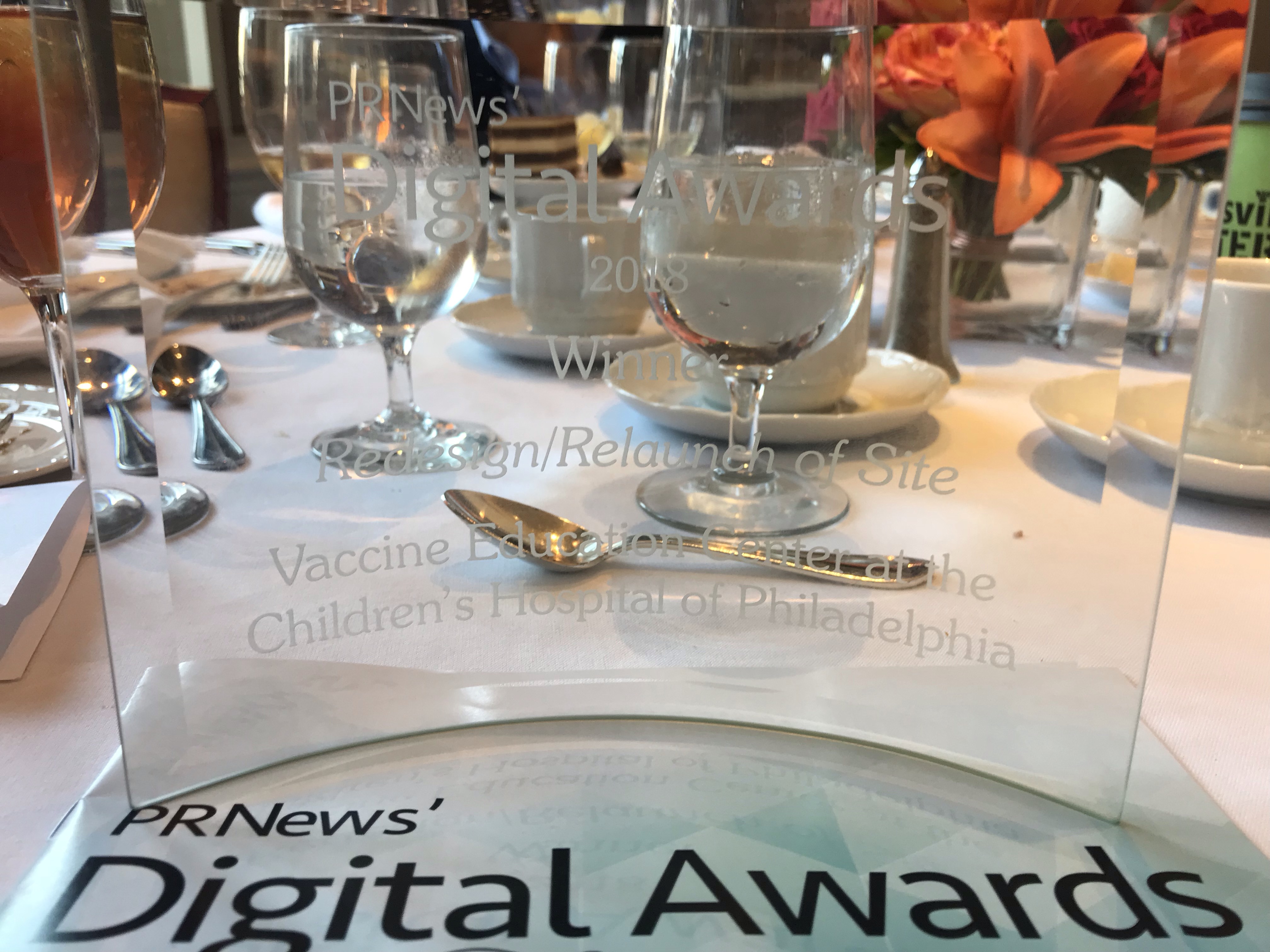 Our CEO, Alex, and our Director of Client Engagement, Aaron, along with members of the Vaccine Makers team attended the event at the Yale Club in New York City.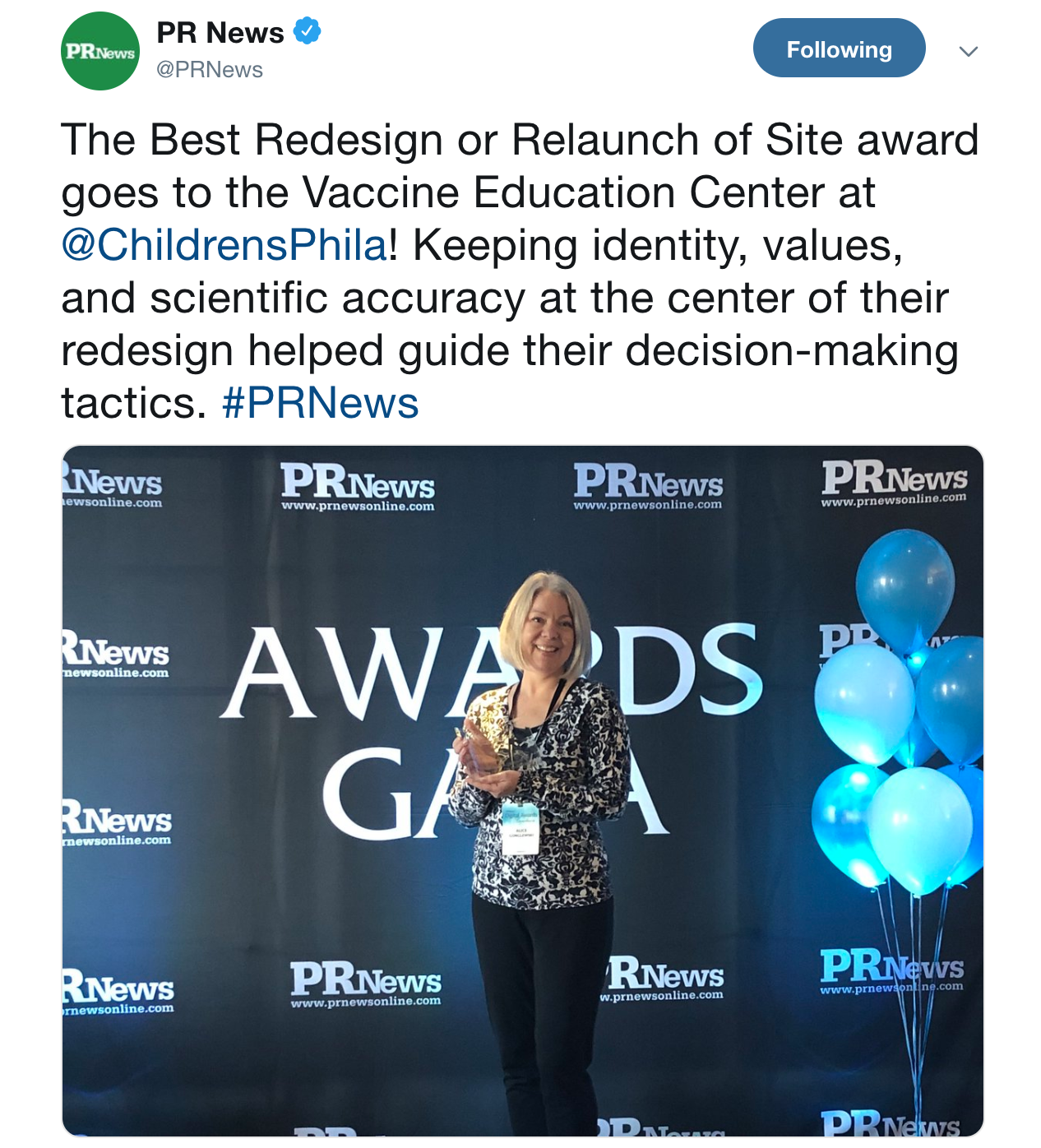 The Vaccine Makers Project (VMP) is a subset of CHOP's Vaccine Education Center (VEC). It's a public education portal for students and teachers that features resources such as lesson plans, downloadable worksheets, and videos. 
The Vaccine Makers team first approached us in need of a site that aligned with the branding of CHOP's existing site. They also wanted a better strategy for site organization and resource classification. Our team collaborated with theirs to build a new site that's easy to navigate for all users. You can learn more about the project here.
We'd like to thank CHOP and the Vaccine Makers team for giving us the opportunity to work on this project. We'd also like to thank PR News for recognizing our work and hosting such a wonderful event. 
Finally, we'd like to congratulate our incredible team for their endless effort and dedication to this project.