October 22, 2018
This month, the Children's Hospital of Philadelphia (CHOP) Vaccine Makers Project was selected as a finalist for the PR News' Digital PR Awards in the category "Redesign/Relaunch of Site." The awards celebrate the year's best, most innovative digital communicators and campaigns in a variety of media.
The Vaccine Makers Project (VMP) is a subset of the Children's Hospital of Pennsylvania's (CHOP) Vaccine Education Center (VEC). It's a public education portal for students and teachers that features resources such as lesson plans, downloadable worksheets, and videos. The Vaccine Makers team approached our team in need of a site that closely aligned with the branding of CHOP's existing site. They also wanted a better overall strategy for site organization and resource classification. Our team worked alongside theirs to build a new site that's easy to navigate for all user segments.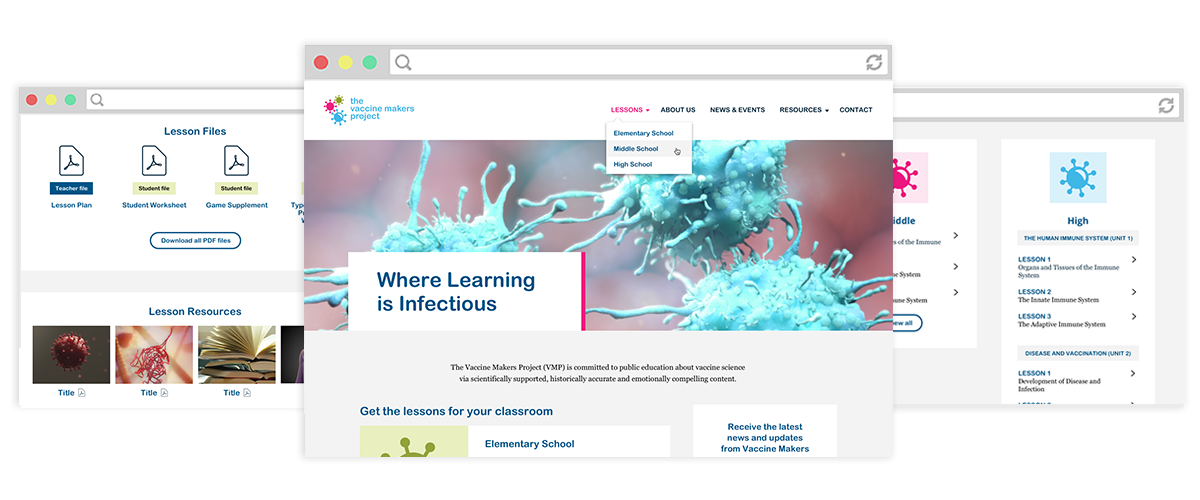 Winners will be announced on November 8th at a luncheon event at the Yale Club in New York City. 
You can read more about the Vaccine Makers project here.