April 17, 2018
When choosing the right fonts or typefaces for your web project, two names frequently come to mind: Google Fonts and Adobe Typekit. Both are robust font libraries that allow you to browse, choose, and use a font. They do this by enabling your typeface of choice to render in one's web design through a browser and CSS. This process is referred to as streaming or embedding. Chances are, many websites that you visit use streamed fonts. 
One benefit of embedding fonts is that they load quickly. Since embedded fonts aren't hosted on the website, they don't cost any bandwidth, nor does the user have to wait for anything to download. In the same way that Spotify allows you to play music without having to buy or download it first, Google Fonts and Typekit let you display fonts without the same restrictions.
So, how do you choose between the two? You're unlikely to find an overlap between their selections. Looking for a serif that will make a bold, modern header at a large size? Or maybe something that's effortlessly readable for long paragraphs of Cyrillic. Does your site's typography need to match its print marketing materials? Try to nail down your needs and use cases to give you some grounding for comparison.
First, here's what they have in common:
Large libraries with powerful search filters to help you find exactly what you're looking for
The ability to insert your own copy and preview it at different type weights, styles, and sizes
The ability to save several fonts in consideration
And for some of the finer differences:
Google Fonts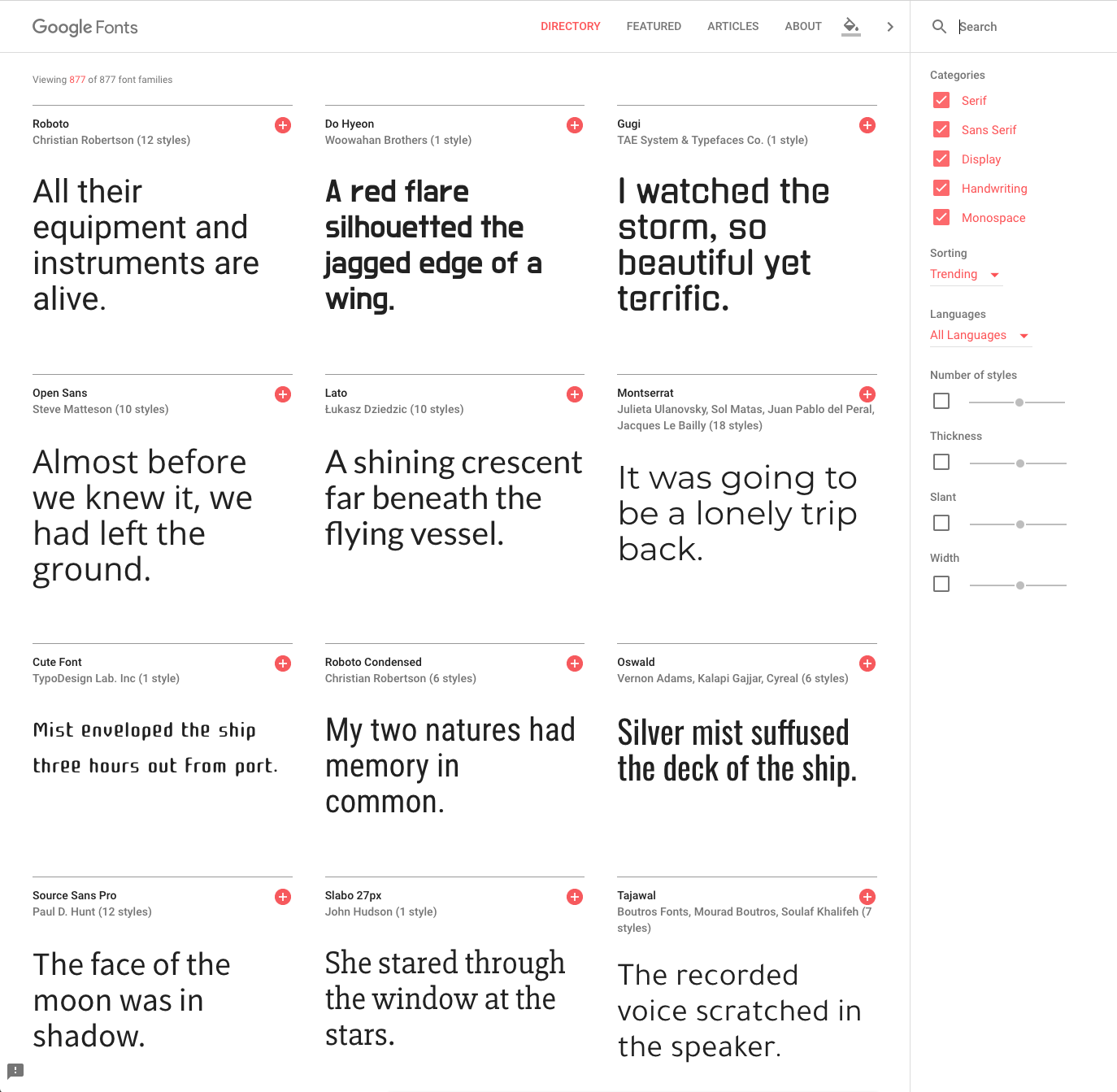 Open source. Anyone from type designers, foundries, and solo designers can contribute to the selection.
Accessibility is its priority, so all fonts are completely free. You don't need a subscription to access any of it.
Web fonts only
135 languages supported
Typekit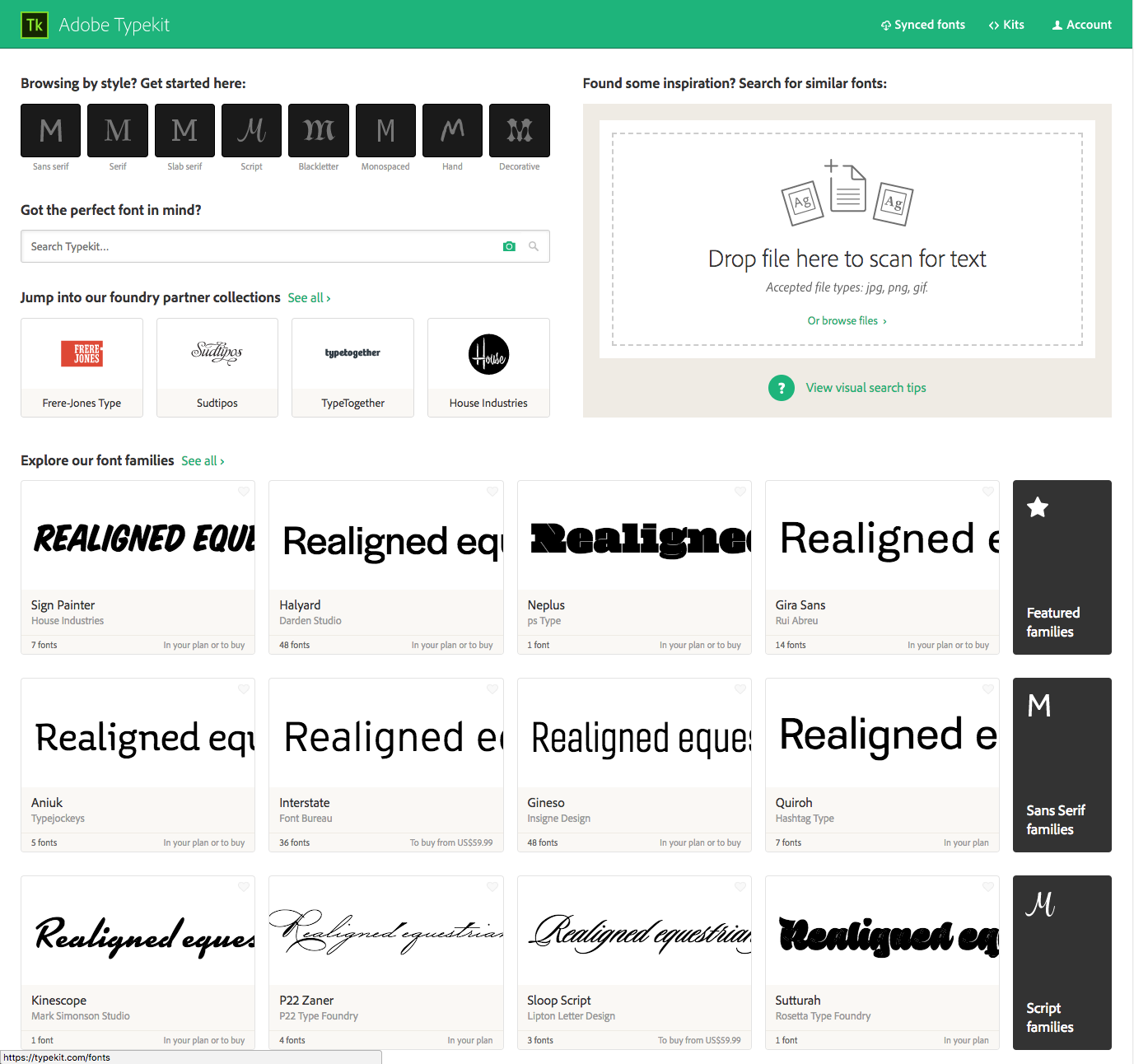 Pricing: has a free option but is subscription-based for those who want full access.
Its inclusion in the Adobe Creative Cloud (CC) makes it seamless for existing CC users. You can add a font to Typekit and use it in your Photoshop file immediately. There are standalone subscriptions just for Typekit as well.
Larger selection of fonts, including from some of the best foundries in the world. It touts its partnerships with some of the most respected type foundries around the globe.
Not open source but instead provides you with full licensing rights to the fonts you choose.
Offers fonts for both print and digital projects
Choosing which of the two is the better option for you depends on your own needs. If you're just getting started, Google Fonts might be the better option, as its primary goal is accessibility. If you're working on print or multiple projects, a subscription service like Typekit is invaluable. Knowing your own use cases will help you figure out which is the best match.
If you are curious to see what else is out there, check out: