Every brand is unique, which means every brand needs a unique voice. Think of your brand as if it were a person. What would its personality be like? How would it communicate with others? Your brand's voice helps lay the foundation for the relationships that you build with your audience. A genuine and authentic voice helps shape who you are and how you relate to your customers.
A brand's voice is communicated in many different ways, which is why it's so important to establish early on. Think about all of the ways a company communicates with its audience. The voice must be consistent across all platforms, from social media posts to website copy and everything in between.
It might seem tricky to keep your voice consistent across different platforms, but they can all complement one another. Your overall strategy and marketing will play a key role in tying the various parts together and ensuring that your voice correctly represents your brand.
Begin with the Basics
In order to define your voice, take a step back and analyze your brand's personality. You'll need to determine who you want your voice to speak to, what your brand stands for, and how you can portray that.
Begin by looking at your audience and the various personas that you want your brand to appeal to. What will speak to them? Is it a playful, casual voice or a serious, professional voice? You want to ensure that your voice is authentic, but it also needs to effectively communicate with your audience. If you imagine your voice as fun and relatable but the content you post is serious and dry, your audience will be confused and won't find your brand relatable.
Make it Effective and Unique
Think about brands that are easily identifiable and relatable with their target personas. These are companies that make you want to interact with them. Coca-Cola has created its brand around happiness. Nike has established a voice that makes their customers feel empowered and confident. Use these as inspiration as you define your own.
Your voice should also help you stand out from competitors. Compare your company to your competitors using a SWOT analysis, which uses both internal and external evaluations. Map out strengths, weaknesses, opportunities, and threats to decide where your brand is seeing success and where you can make improvements.
Set Parameters
Further craft your voice with descriptive parameters. Choose four to five words that describe your brand, each followed by another word that acts as a limitation. For example, my brand is confident, but not cocky. During this exercise, it may be useful to define how you want your brand to make people feel, and where it fits in with other brands in your industry.
Be careful not to confuse tone and voice. While the two ideas are related, voice is consistent while tone can change. If voice is personality, think of tone as attitude. Personality stays consistent, but attitude may change depending on what mood someone is in or how others around them are acting. While your voice will stay consistent as a backbone of your brand, tone may change based on what you're writing.
Document Your Voice
Once you've defined your brand's voice, create a writing style guide to ensure consistency. Your style guide should include all aspects of your brand's writing. You don't want your audience to be able to tell the difference between two writers at your company, just like you don't want your brand's voice to change across platforms. Be sure to include grammar rules, punctuation norms, spelling guidelines, and any other suggestions that will help with consistency.
Case Study: Southwest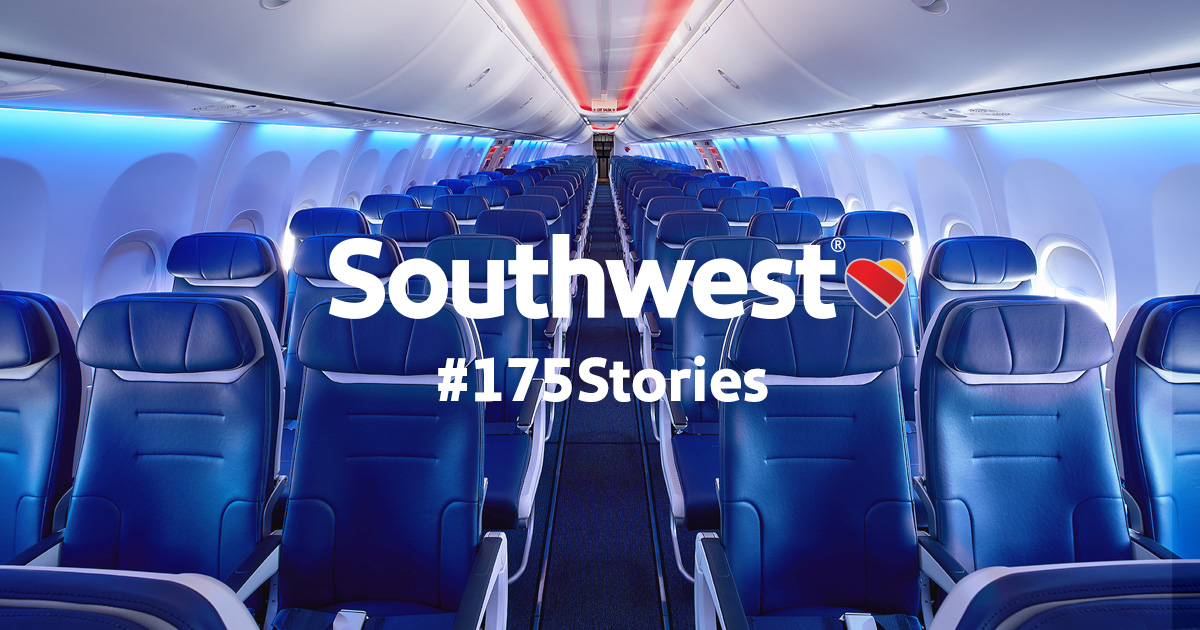 Southwest set itself apart from other airlines through a friendly and personal brand voice. Its newest ad campaign features the tagline "Behind Every Seat is a Story" and attempts to match seats to real people, showing that the people themselves matter and each person represents more than just another full seat. The company prides itself on thinking through the lens of its customers and uses this unique voice to back its business decisions.
Establishing a brand voice takes time and careful consideration, but it will help drive your strategy and build stronger relationships with your audience. Make sure you believe in your brand's voice as much as you want your audience to. If your voice doesn't portray that of someone you want to interact with, your audience won't want to interact with your brand either. Being clear, consistent, and authentic in your voice will go a long way in building a successful brand.