March 8, 2018
This year Philadelphia was ranked as the fourth best city for women in tech. Women hold 31.7% of tech jobs and earn 94% of what the average man does. Philly's stats beat the national average, but there's still significant progress to be made. 
For International Women's Day, I asked our female staff members about the organizations, mentors, and resources that have motivated them or helped them grow professionally. 
I've been a member of Girl Develop It for several years. I've taken classes with them and not only met, but stayed in touch with so many great people. Online, I choose to follow women in leadership positions. Helen Tran is one whose work I admire. Her newsletters and blog posts are always thoughtful and insightful.

What's been most valuable, though, has been getting to know other women and exchanging stories. Realizing that my experiences aren't isolated continues to be the most solid and sustainable form of encouragement. - Yujean Park
I loved the book "You Are a Badass: How to Stop Doubting Your Greatness and Start Living an Awesome Life." It made me realize that I wasn't really pursuing the things that I wanted, and that I was kind of just sitting back when I could've been pushing myself more to reach my goals. It also talks about how to stop caring about what other people think and learning to believe in yourself, even when things aren't working out how you want them to. - Emily Howards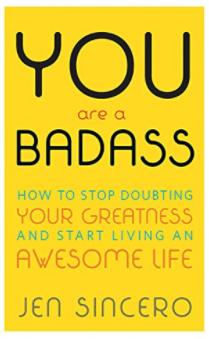 I really like the Tech Ladies newsletter and Facebook group. The newsletter advertises jobs from companies that receive the Ladies' stamp of approval and lists their upcoming events and webinars. The Facebook group is a fantastic forum for community advice and resources to learn new skills or find your dream job.

I love the book "The Good Girls Revolt: How the Women of Newsweek Sued their Bosses and Changed the Workplace." It's a true story about the fight against discrimination in journalism. It was especially inspiring to me as a reporter, but I think every "career girl" can resonate with a story about a group of women beating both personal and professional odds.

I also recently started the show Mad Men and it fuels me with anger that I can put to good use. Fictional adaptations and firsthand accounts of how women were/are treated in the workplace remind me that women are the force behind positive change. - Maddie Presland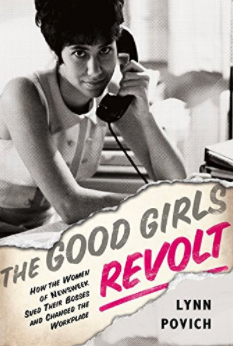 I'm inspired by listening to Creative Mornings and Ted Talks. There is one that really hit home for me by Jennifer Daniel. She spoke bluntly, acknowledging that your work in tech is driven by money, but you can still make changes and be a good person by simply "getting over yourself."

When I was first getting into the industry I was also driven by Yesenia Perez Cruz at a small Philly tech week talk. She graduated from the same college program I attended a couple years earlier. To see her go from speaking there to big conferences all over the world, contributing to local women in tech communities, and directing a brilliant team now is extremely motivating.  - Jen Rovner
Working in an office environment that doesn't adhere to typical gender roles has been the most helpful for me. I never felt like being a woman played a part in my accomplishments or failures, because I never felt like I was a woman who works in tech. I am a person who works in tech who happens to be a woman.

I work with women at different stages in their careers, with different levels of experience in technology, approaches to communication, methods of solving problems and dealing with stress, and approaches to life in general. This has cemented my belief that women are not all the same, and that's okay. - Jessica Labowitz
I recently read "Feminist Fight Club: An Office Survival Manual for a Sexist Workplace." It points out a lot of subtle things that go on in office environments and how to handle them. I also follow Girlboss and a handful of female business owners like Emily Weiss and Leandra Medine. Leandra often talks about her struggles with professional self esteem and how women have been taught that it's arrogant to speak highly of ourselves. I think most women have experienced this on some level.  

The connections that I've made with ambitious, supportive women have by far been the most valuable to my professional growth. It's so important to surround yourself with likeminded people who believe in you and genuinely want to see you succeed. - Christine Germeroth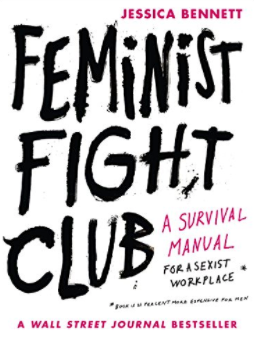 I get a lot of support from my therapist/business coach. He helps me with techniques to stand up for myself. Some people are definitely threatened by talented women and try to cut at their confidence. It's important to recognize it so that you can learn how to fight against it and not let other people's issues trip you up. - Jody Hamilton
Our Lead UX/UI Designer, Jen, has been a huge mentor and is always willing to give me advice and recount her personal experiences in the industry. I look up to her and she is what I want to be as both a designer and a boss. I've learned so much about design and how a web agency operates here at Zivtech, and a big part of that is thanks to her and her guidance. - Kaci Kwiatek
When I first moved to Philadelphia, I had the privilege of making a choice to head in a new career direction after many years in one industry. I never would have imagined the benefits of diversifying my options. I met incredible women in many industries, mainly STEM, who excelled far beyond what I knew was possible for women in any industry. It was inspiring, to say the least. Not only did they excel as smart, driven, and talented women, they made it seem effortless; we all know it is not! It taught me a lot about deserving what we want as professional women and being unapologetic. Even so, my hope is that the word "unapologetic" will soon leave the vernacular completely as it applies to women doing what they want to do, but there is still work to do. - Jenni Jones
Check out this article from Technically Philly for more resources for women in tech.