January 7, 2019
As a full-service web design and web development shop, we're proud to offer a variety of services and custom solutions that solve our clients' unique business needs. 
Some of the custom solutions built for our clients have been developed into Zivtech products and can be offered to other clients with similar needs. 
For example, the Aaron Copland Fund for Music (ACF) came to us looking for a way to easily manage grant applications. At the time, their application process was bulky and difficult to manage. The fund struggled to keep up with the number of applications they were receiving, and they had an inefficient review process.
The ACF was established to improve public knowledge and encourage the creation and appreciation of contemporary American music. As such, the fund operates three grant programs a year that support musicians and organizations who are committed to contemporary American music.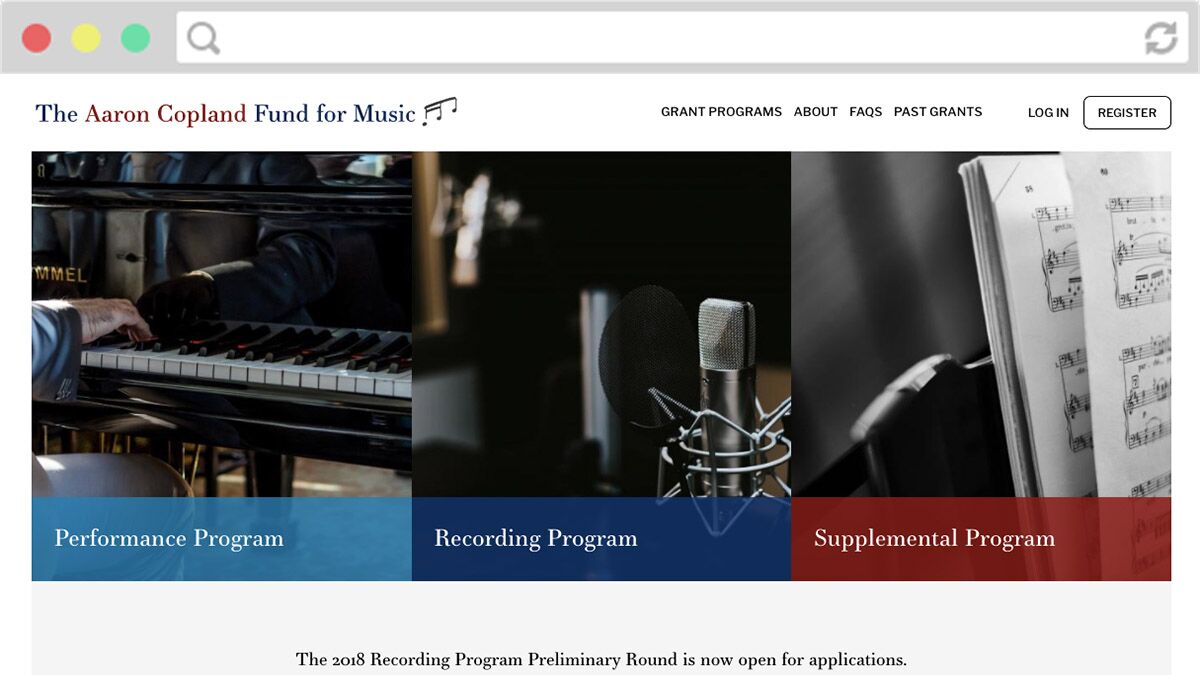 The fund required a custom solution that streamlined the application process and met the needs of its diverse applicants. We built digital multi-step forms, gave applicants the ability to save and return to applications, built a customized review process for staff members, created export capabilities for PDF's and CSV's, built a notification system for application statuses, and more.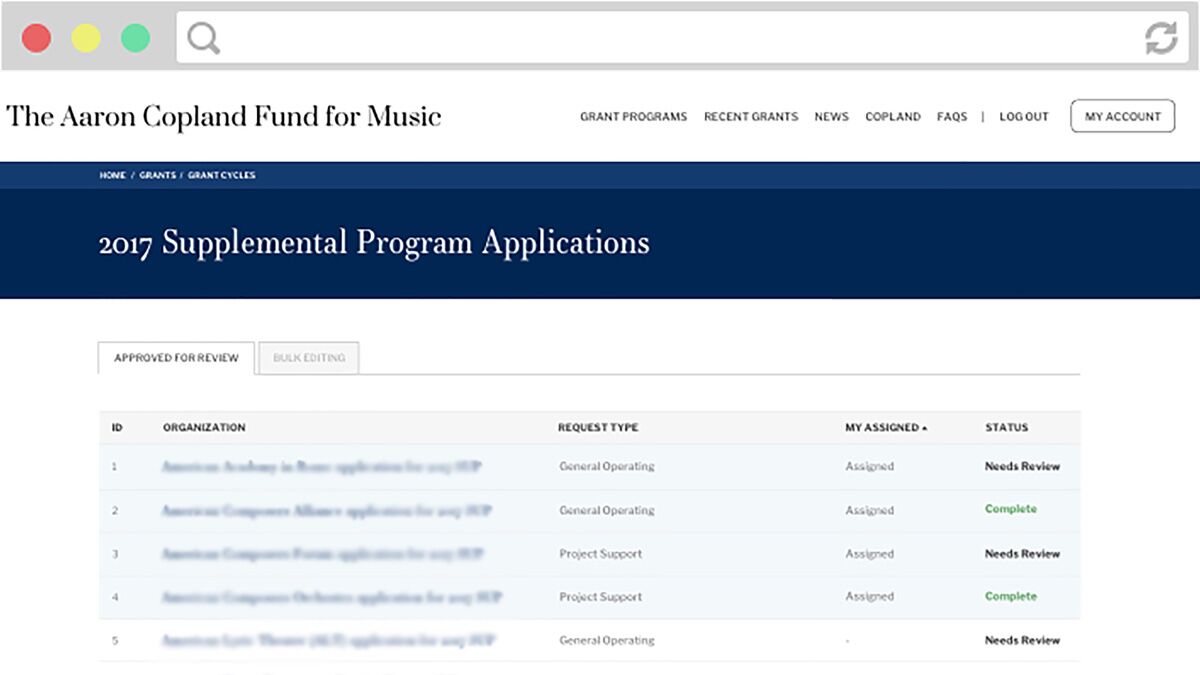 Our team noticed that while the ACF's application management issues were unique, they were not uncommon. In fact, these issues can affect any organization with a grant program in place. That's why we took all of the solutions offered to the ACF and packaged them into a product called GrantCycle. 
GrantCycle was a fully customizable grant management system that simplified the application process, helped panelists work more efficiently, and eliminated out-of-box software limitations. 
We've since realized that the solutions offered by GrantCycle can apply to a variety of applications – not just grant programs. 
That's why we've rebranded GrantCycle and are reintroducing it as ApplyCycle. ApplyCycle offers all of the custom options as GrantCycle but can help manage a wider variety of applications including scholarships, fellowships, awards, and accreditations.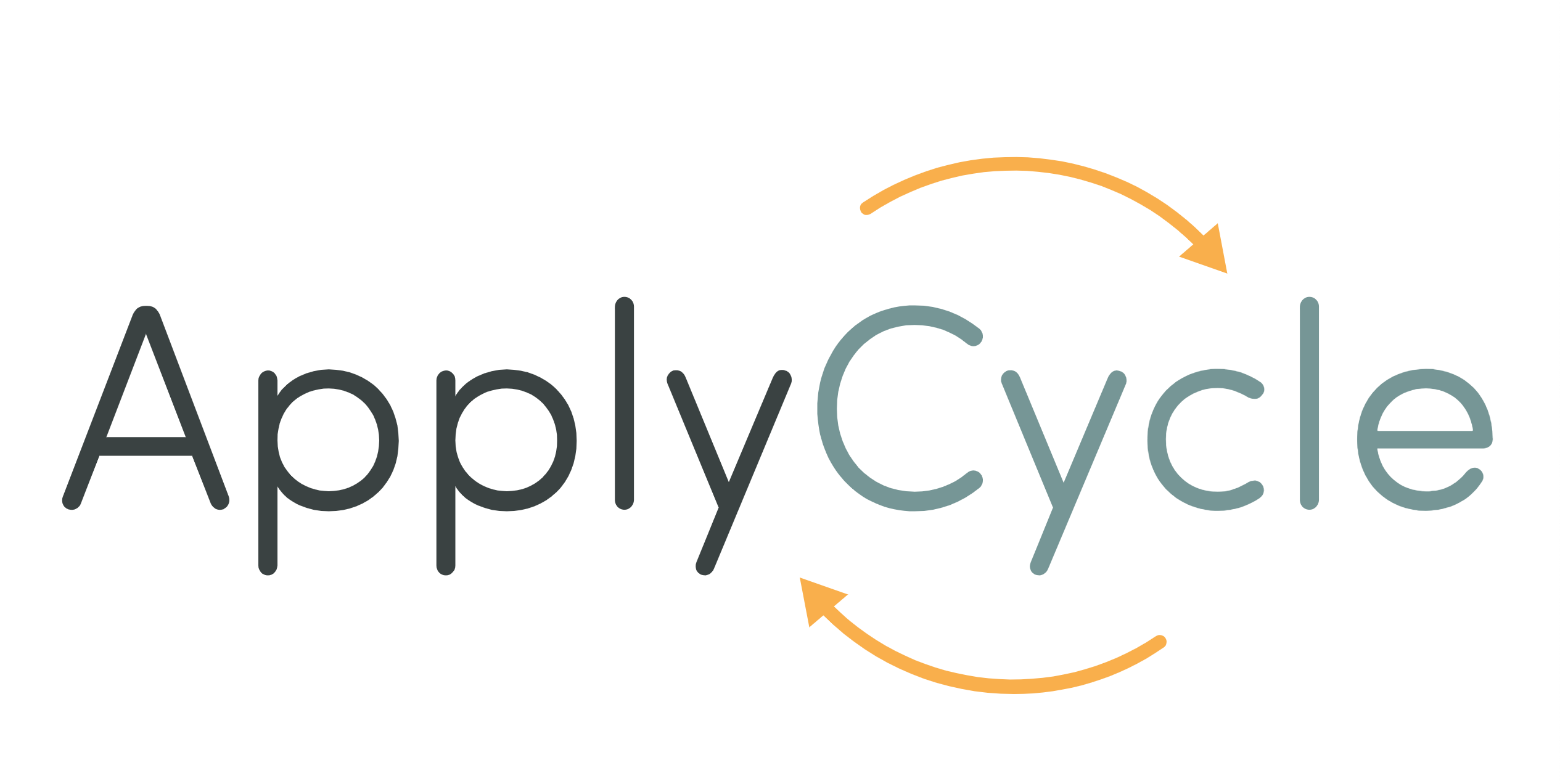 Create
ApplyCycle provides organizations with the freedom and flexibility to create, accept, and review applications. When it's time to create a new application cycle, ApplyCycle offers features like:
Bulk program editing
Administrative user creation and management
The ability to schedule upcoming application cycles in advanced
Integrations with other systems like email and CRM
The seamless migration of past digital applications to the ApplyCycle system
A unified system that handles multiple application programs
The ability to revise applications as necessary. ApplyCycle stores all changes so there is no data loss.
Accept
Accepting new applications with ApplyCycle is simpler than ever before with features like: 
A user dashboard with application status 
Customizable profile fields and workflows 
Automated application status update emails 
The ability to save and return to an application 
A contact tab to easily email applicants within the portal 
Profiles with saved personal information for returning applicants 
The ability to masquerade as an applicant without needing their password to see the system as the applicant 
Review 
Reviewers can work more efficiently with custom review permissions and a private panelist commenting system. They can also experience features like: 
Bulk application editing
A collaborative application scoring system 
Downloadable PDFs for offline review or archiving 
Customized CSV exports for reviewing application program information 
The ability to view applications across multiple devices, including mobile 
Reviewer permission management to assign panelists to specific programs and applications 
ApplyCycle streamlines the application process without hassle, allowing you to focus on what matters most – your organization's mission. 
Learn more about ApplyCycle here, or reach out to us if you're interested in a demo.