January 22, 2019
We recently hosted a public Drupal 8 Site Building training at our downtown Philadelphia office. 
The day began with coffee and bagels and then our attendees got down to business with their trainers Jason Moore and John Kaeser. 
Jason is our systems engineer and has experience leading trainings and speaker sessions at various Drupal conferences across the country. John is one of our front-end developers and joined our team in 2014. Like Jason, John has many years of training expertise under his belt. 
When you attend our training sessions, our Drupal experts teach you how to stop relying on vendors and take matters into your own hands. 
The Drupal 8 Site Building training helped our attendees learn how to put together custom CMS-driven websites – without code!
Drupal 8 Site Building comes in handy if you work alone making custom sites, or work as a site builder on a team along with coders. It's also beneficial for project managers, designers, front-end and back-end developers to learn Site Building concepts.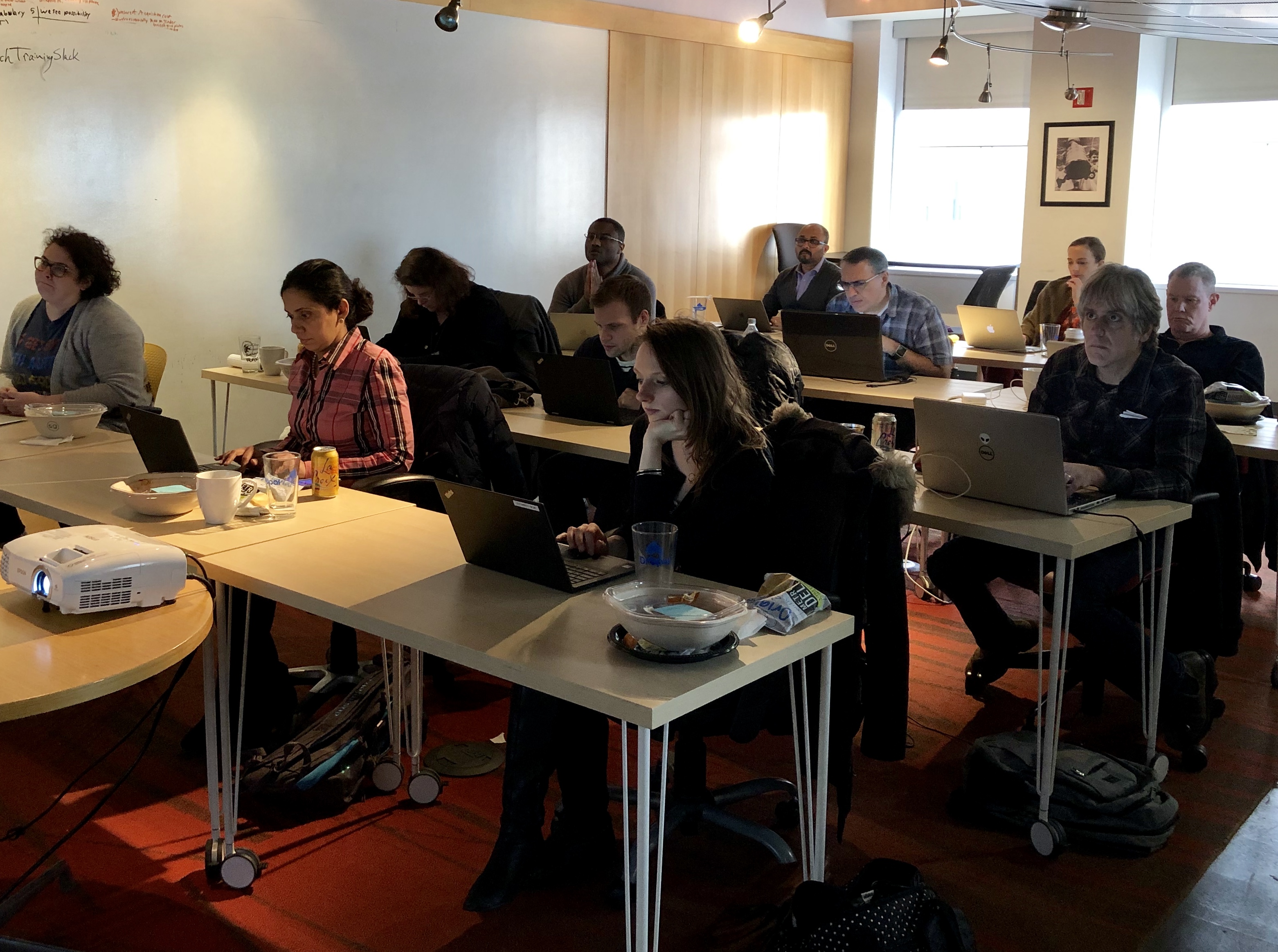 Our public Drupal training workshops are offered throughout the year and cover a wide range of topics including site building, module development, and front-end development. They provide you with a hands-on experience complete with exercises you can do with the help of instructors and fellow classmates. 
We also offer personalized onsite trainings that can be tailored to your team's specific needs and skill levels.  
Interested in attending one of our public Drupal training sessions? Check out our events page and follow us on social media so you're alerted the next time we host a training! 
If you'd like to learn more about private onsite training, reach out to us! We'd love to learn more about your organization.